Today
Today
The teams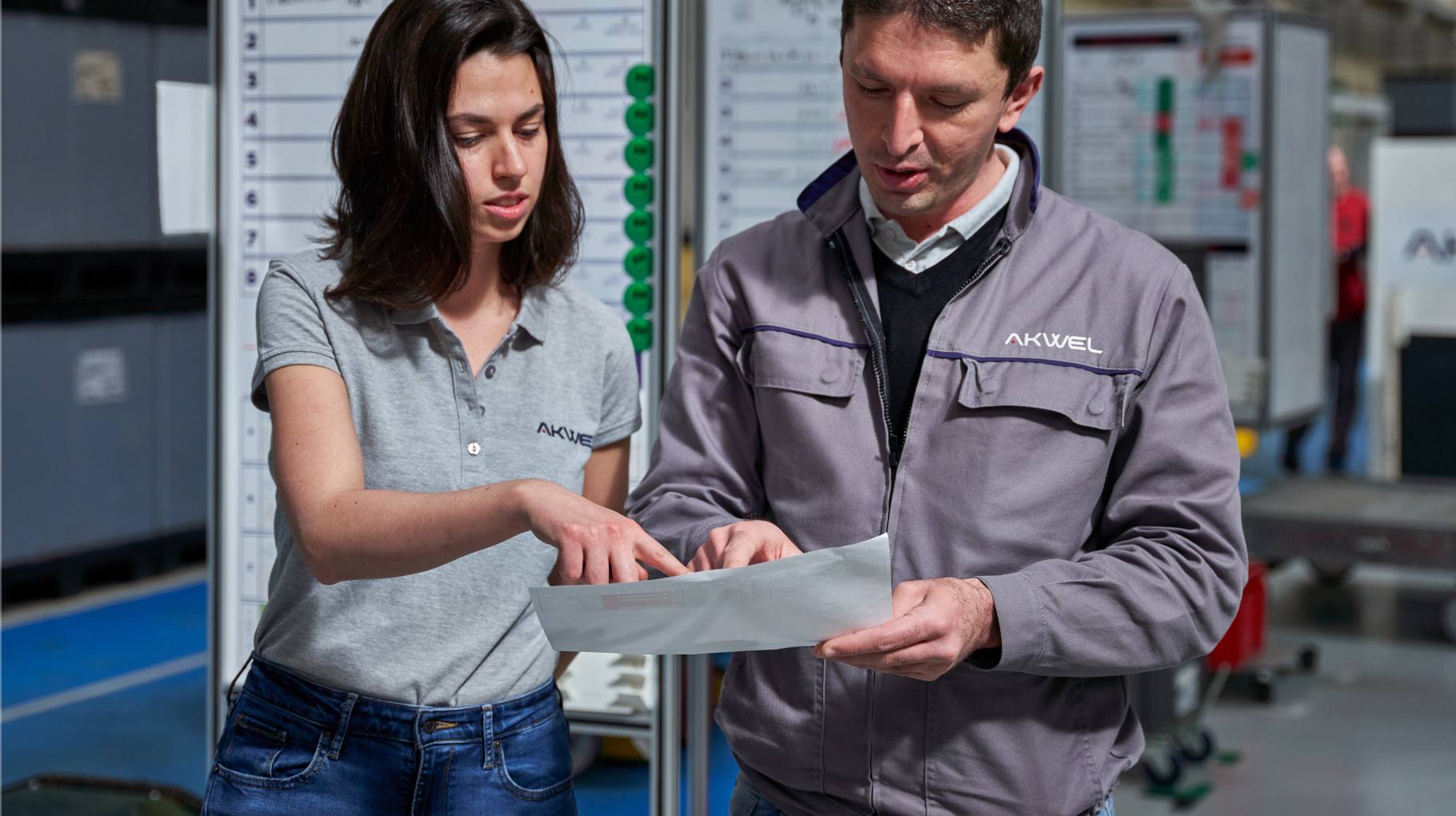 The commitment of
10,000
staff members
Featured roles
Fluids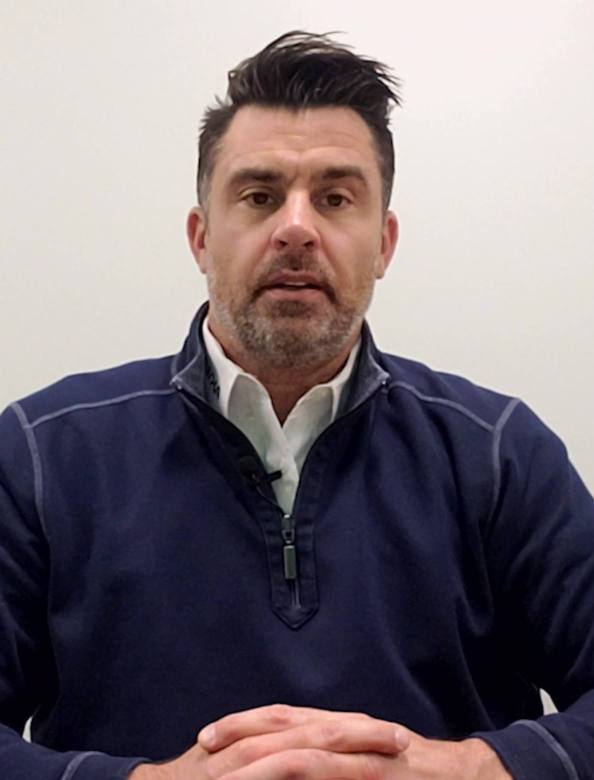 " My main mission is to develop new products and materials capable of making it through the production stage, which ranges from materials testing to market analysis, including "make or buy" studies. (…) I work on hundreds of products. "
Brandon Day — Product Development Manager – Detroit, US
Mechanisms
" In Bursa, my teams focus on metal-plastic mechanisms and access systems, such as hinges or locking systems). (…) Our goal is to design solid, reliable products of high quality at the right cost, while meeting our customers' growing environmental and design needs. "
Nevzat Bener ALADAGLI — Design Office Manager – Bursa, Turkey
Structural parts for electric vehicles
" My main area of expertise is engineering: simulation, laboratory and all design activities involving air inlet lines and structural components for the Group. I'm involved in several project stages including the preliminary phases, especially innovation, the consultation response phases and the development phases. "
Ludovic Serrurier — Centre of excellence manager – Champfromier, France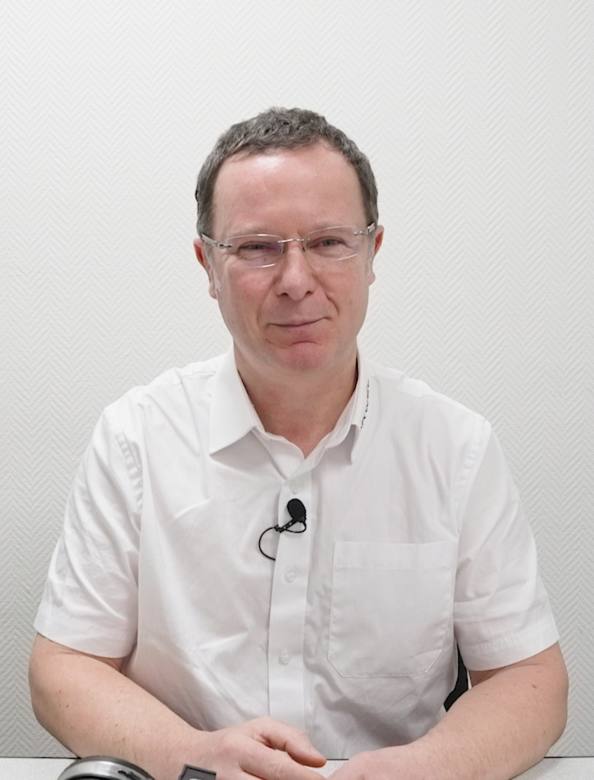 Plastic – Welding & Assembly
" Our expert skill,
is mirror welding for
assembling components for complex 3D parts intended for automotive air systems. "
Pierre-Yves Tréguer — Technical Manager – Vannes, France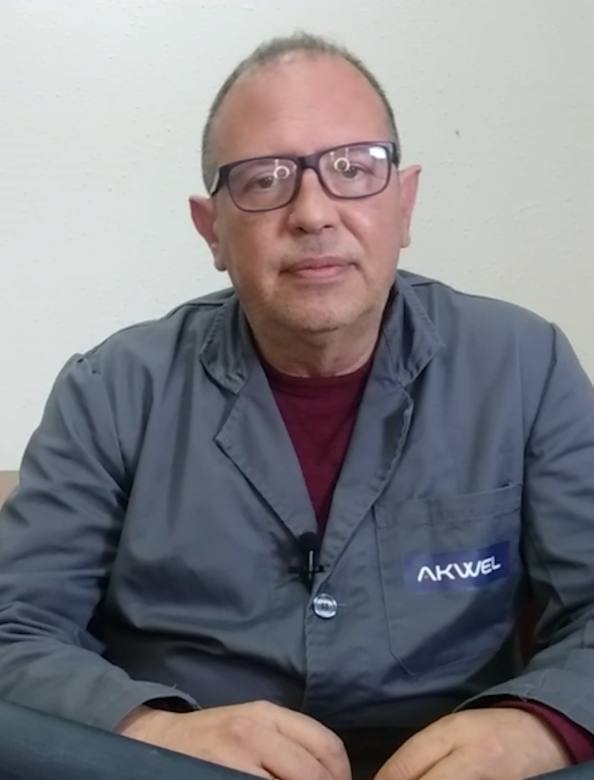 Rubber – Extrusion & Forming
" Our core expert skill is continuous extrusion and vulcanisation, with up to 12 different special polymers, including silicone. "
David Collado-Garcia — Process Engineer – St Just, Spain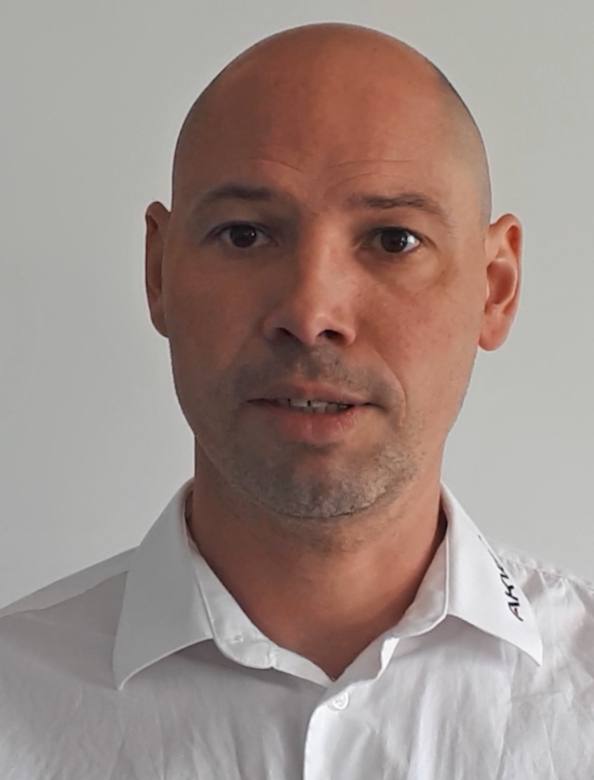 Plastic - Extrusion & Forming
" Our expertise can be seen throughout the production chain: we design and develop processes such as extrusion lines and robotic assembly cells. "
Loïc Bridot — Technical Manager – Monteux, France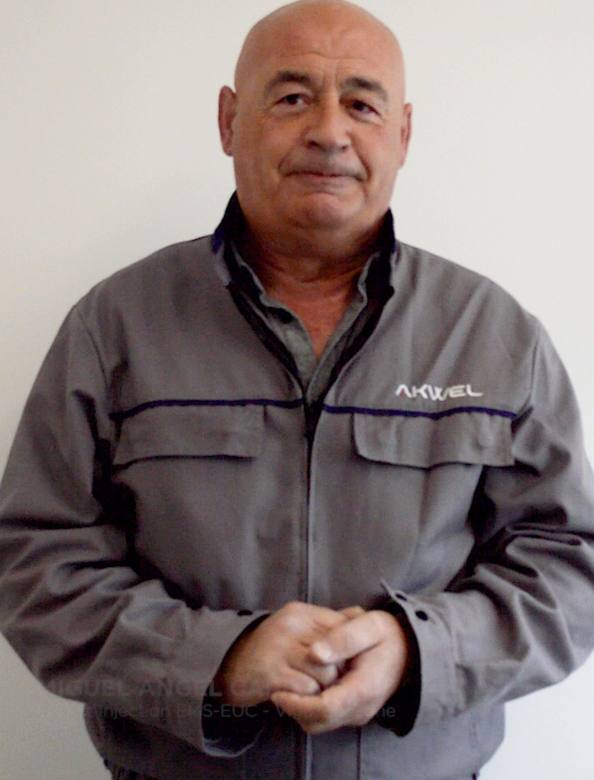 Plastic - Injection
" At the Vigo site, we're specialists in orders for exterior opening systems, from the start of the injection process to assembly. In particular, we manufacture the new Flush handle. "
Manuel Angel Carbajo — Group Injection Expert – Vigo, Spain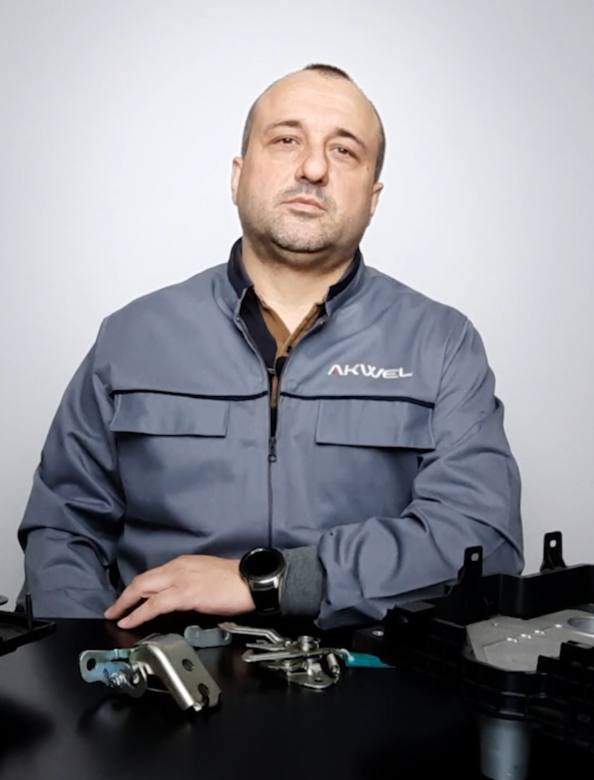 Metal - Cutting & Stamping
" At Bursa, we manufacture mechanisms that combine metal and plastic (pedals, hood locks, hinges) and structural parts (battery brackets). Our expertise is focused on metal stamping, welding and assembly of mechanism parts. "
Aykut Dundar — Technical Manager – Bursa, Turkey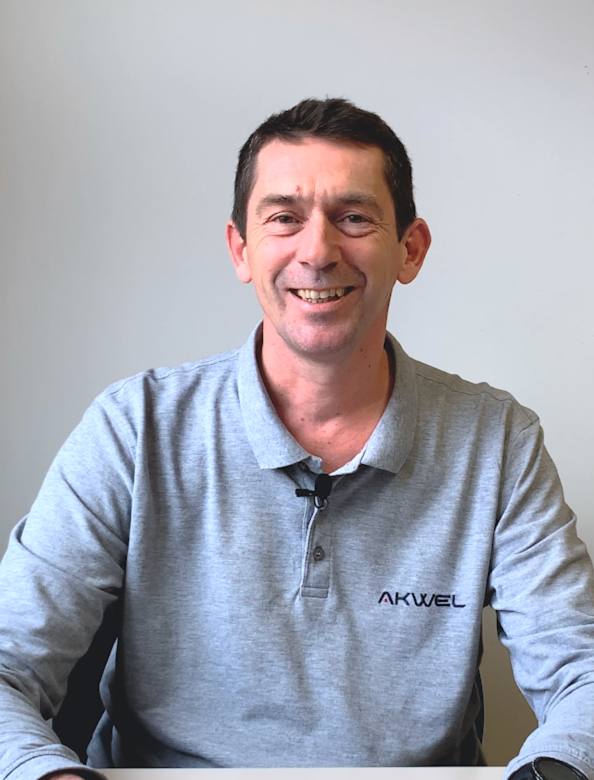 Robotisation
" The robotics stage begins once product definition is complete. Our job is to design and implement robotic processes for production. "
Clément Thévenin — Robotics Manager – Champfromier, France
Preparing for the
next generation today
50 years of industrial history also means 50 years of skill, expertise and manufacturing secrets to be passed on. The future depends on transferring not only best practice and skills honed over time, but also corporate culture. AKWEL is aware of this issue and is heavily involved in the transmission of knowledge and skills between its long-standing employees and the young people joining the company. The Group pays particular attention to tutoring young people on work-study contracts.
We hear from Pedro
and Guillermo —
Pedro Barreiro Valls, recruited as a work-study student and now a Planning Technician in the logistics department – and Guillermo Touza Reboredo, Logistics Manager – in Vigo, Spain.
A story of a three-year mentorship built on trust, the pleasure of sharing knowledge and a support structure that allows for plenty of freedom.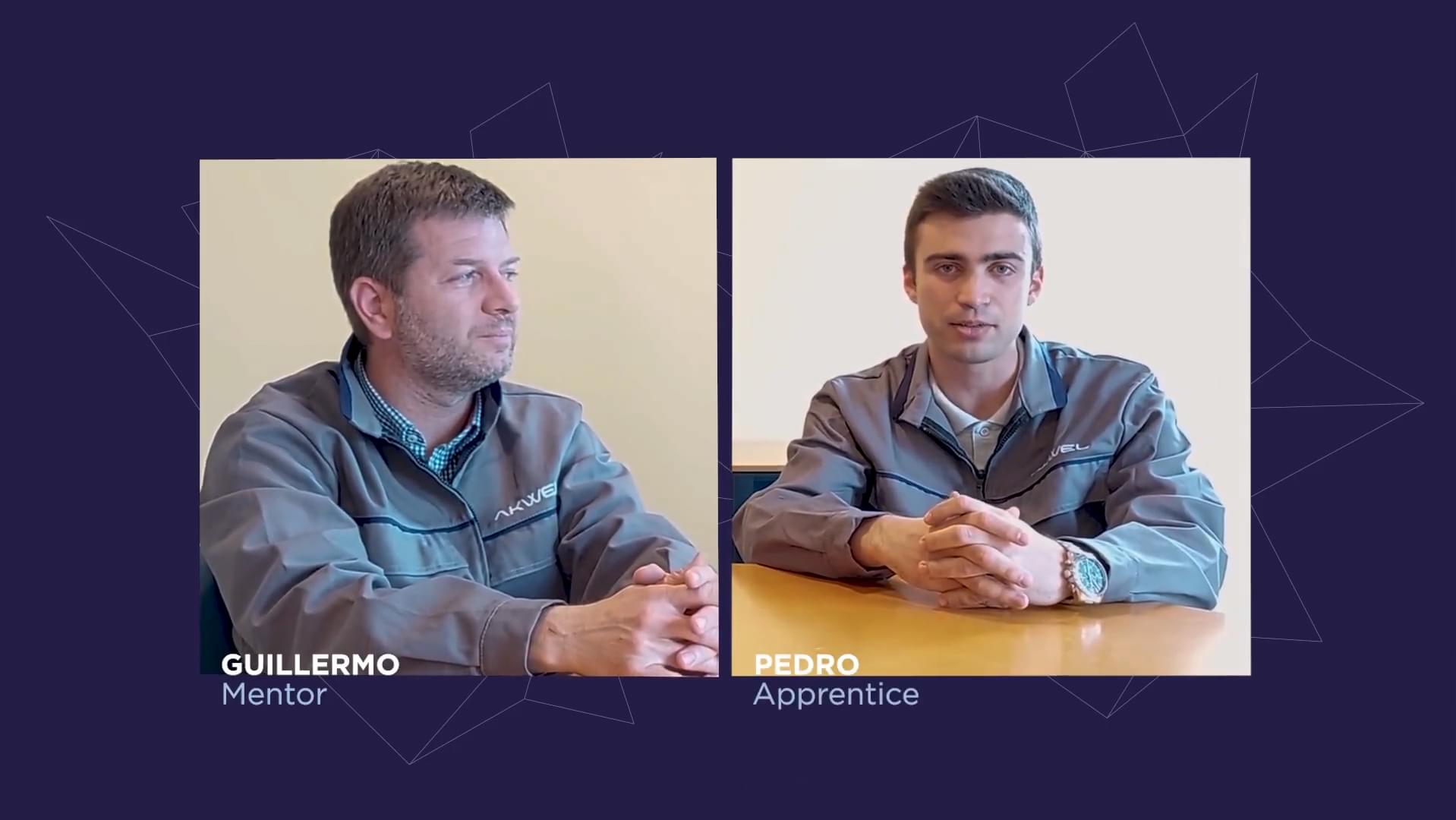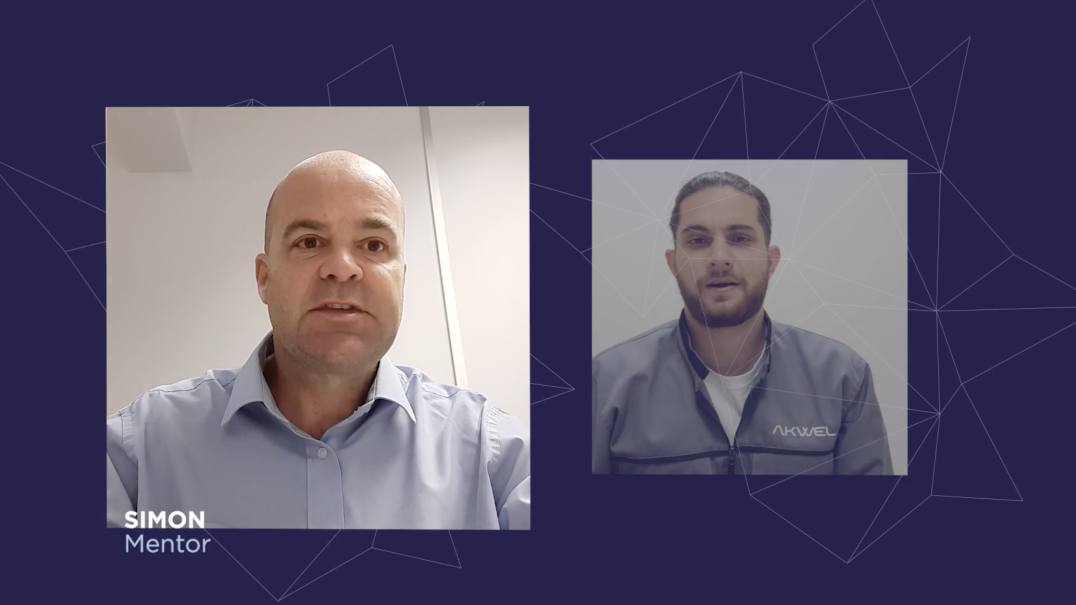 We hear from Melikşah
and Simon —
Melikşah Özmen, recruited as a work-study student and now a CAD/CAM Designer in Gebze in Turkey – and Simon Kerslake, Regional Development Center Manager in Chippenham, UK.
A spotlight on a mentor/apprentice relationship built on mutual enrichment and the pleasure of learning: a perfectly complementary blend of exacting standards and friendship.