Yesterday
YESTERDAY
The first
technologies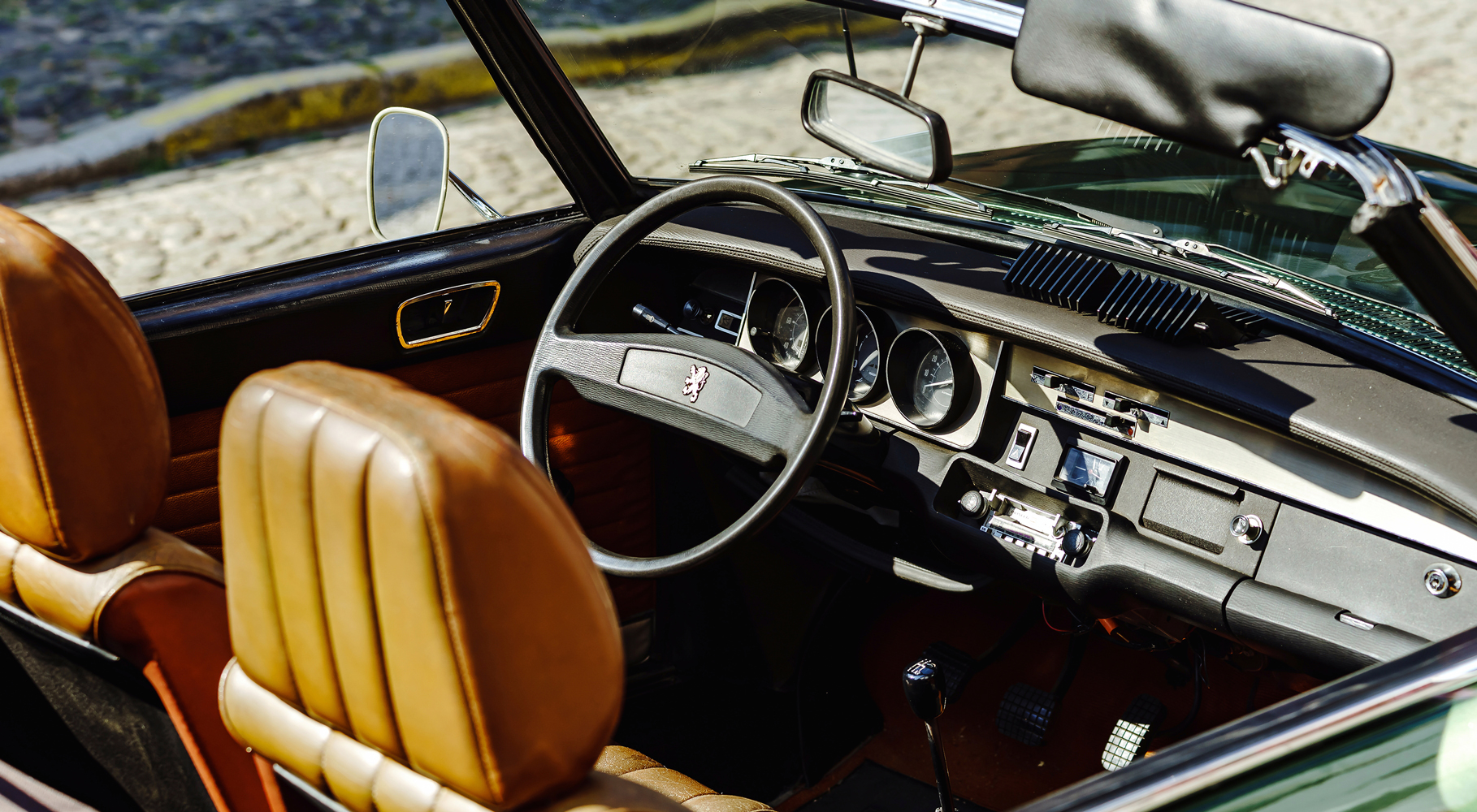 The 1970s,
the golden age and the tipping point of the automotive sector
AKWEL's history is indissociable from that of the automotive sector and its major developments from the 1970s.
The advent of the motor car has had a profound impact on society as a whole, from travelling and consumption habits to production and manufacturing methods. AKWEL has always been able to anticipate and adapt to emerging challenges that have affected the industry over the years.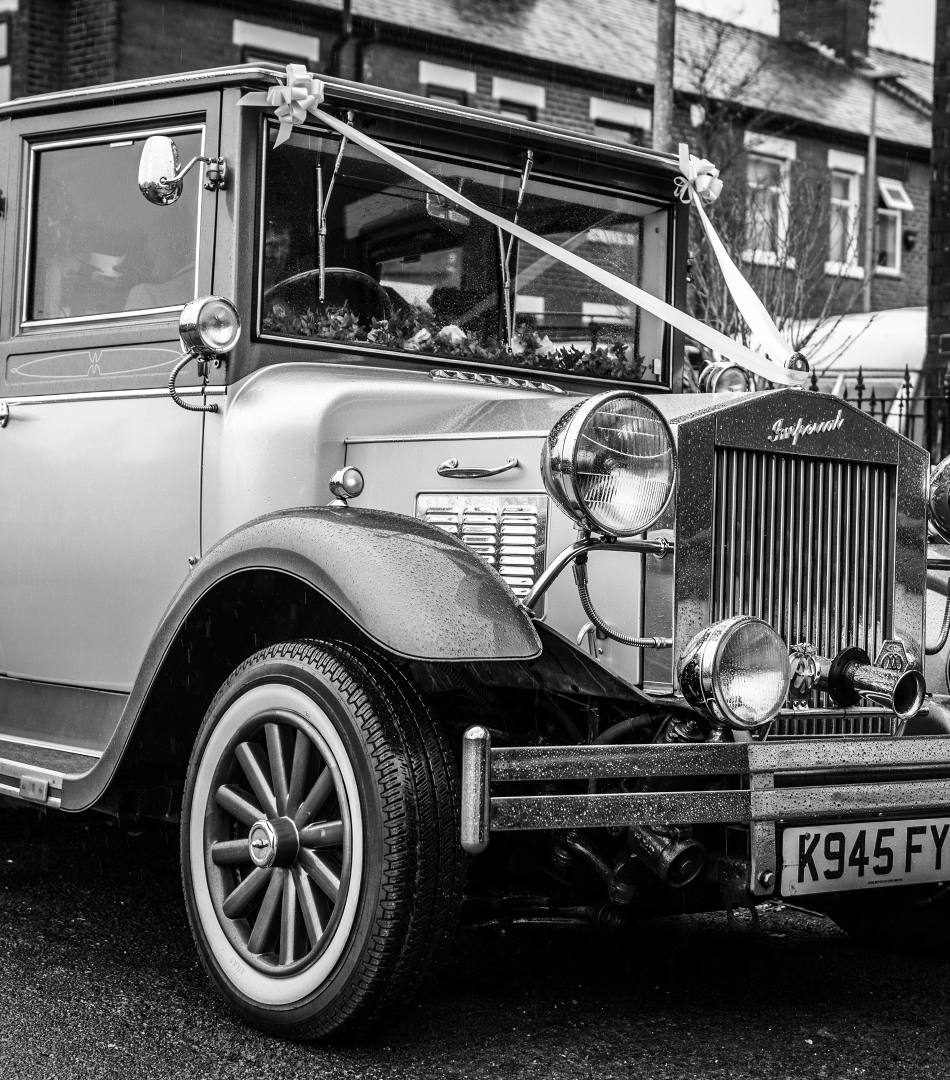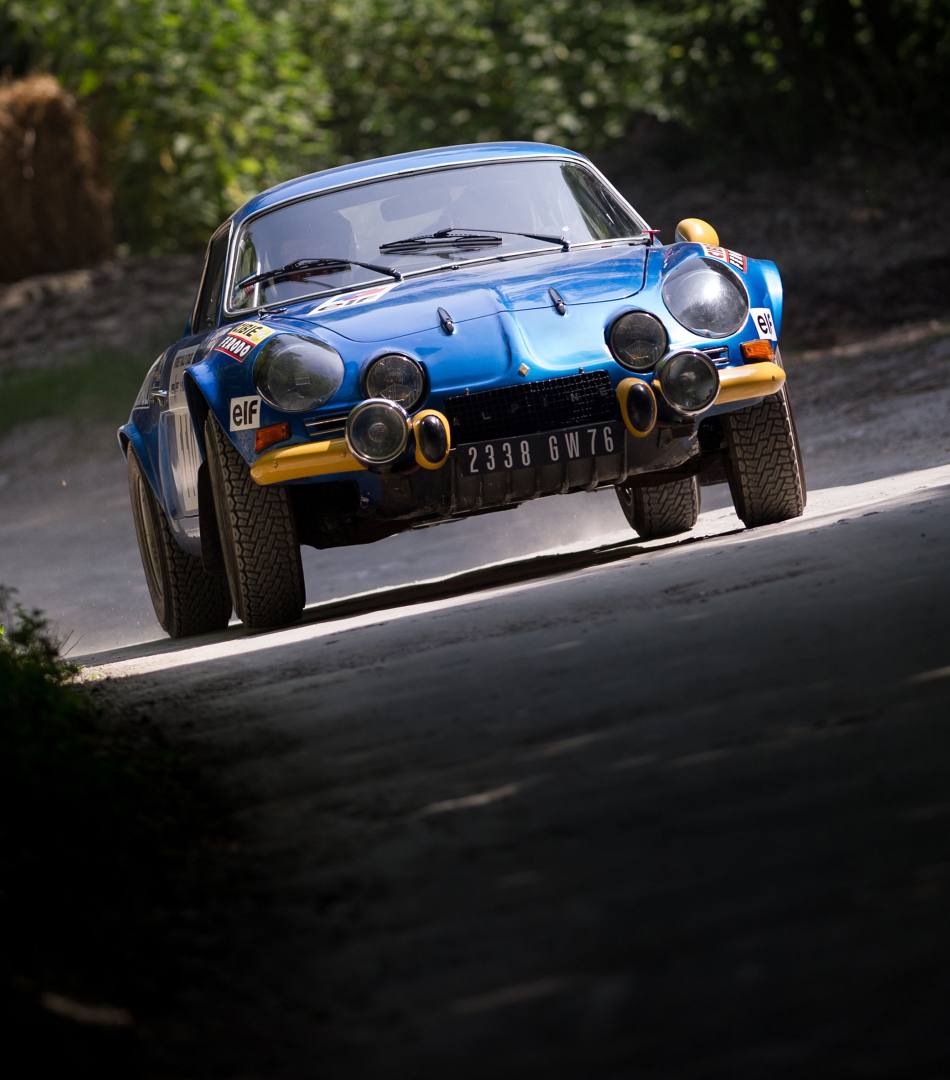 When motor cars appeared in the second half of the 19th century, they were not yet regarded as an individual means of transportation. The first models were steam-powered.
It was not until 1860 that the combustion engine made its appearance, followed by tyres in 1884. 1908 marked a major turning point: Henry Ford launched the Fort T, the first car aimed for the general public. In addition, he revolutionised the organisation of work itself. Mass production and distribution in France began in 1945 with the Citroën Type A. From 1945 until 1973, the automotive industry developed rapidly with the democratisation of consumer goods.
The Coutier brothers founded the company in 1972, when motor cars were at their highest level. This industry was France's leading economic sector.
However, in 1973, the oil crisis durably undermined the automotive business and affected the design of vehicles. Producing lighter, cheaper, more fuel-efficient vehicles became a necessity. The manufacturers and their suppliers had to adapt to rising production costs.
From then on, it became a succession of crisis and growth periods,
with constant, major developments: globalisation, consolidation of suppliers, modernisation of the industry and working methods, consideration of issues relating to global warming, pollution, the use of oil, coal and natural gas, electric car revolution, etc. Over the past 50 years, manufacturers have had to adapt to these changes, and some did not survive. China has become a giant, both in terms of manufacturing and consumption, markets and productions have globalised… But this has not prevented the automotive sector or AKWEL from continuing their mutual progress.
From general manufacturer to tier 1 component manufacturer, AKWEL's range and skills have evolved thanks to new technologies, constant innovation and external growth.
" The Group was built on the development of engineering plastics for vehicles. At the time, manufacturers viewed plastic as key, as they were trying to save money while improving the weight of vehicles to make them more fuel-efficient. Over time, expertise in the plastics processing industry was supplemented with skills in the rubber and metal industries. Subsequently, through external growth, we sought to acquire the technologies we needed to help our customers transfer fluids. It became one of AKWEL's specialities in the 2000s. "
— Thomas Gaye, AKWEL's Innovation Manager
1972-1982
Development of and enhanced expertise in engineering plastics (injection, blowing, extrusion and various welding techniques). These changes allowed AKWEL to manufacture products such as air intake ducts or fuel pipes intended for manufacturers.
1987
Acquisition of SEIM > launch of AKWEL's MECATRONIC activity
(electric engines and pumps for washing windscreens, contactors, switches, heating nozzles).
1990
Acquisition of ATELIER ROGER POULAIN and ADYL > development of skills in metal stamping and fine cutting.
1990-2000
Decade dedicated to the development of technologies abroad.
2001 à 2008
Intense period of innovation, with the development of new product applications (hidden boot releases, telescopic headlight washer for certain types of headlight, decontamination systems) to support major market developments.
2011
Acquisition of AVON AUTOMOTIVE > entry into the rubber sector for fuel, air and engine cooling pipes.
2014
Acquisition of AUTOTUBE > production of metal pipes for the transfer of liquid and gaseous fluids.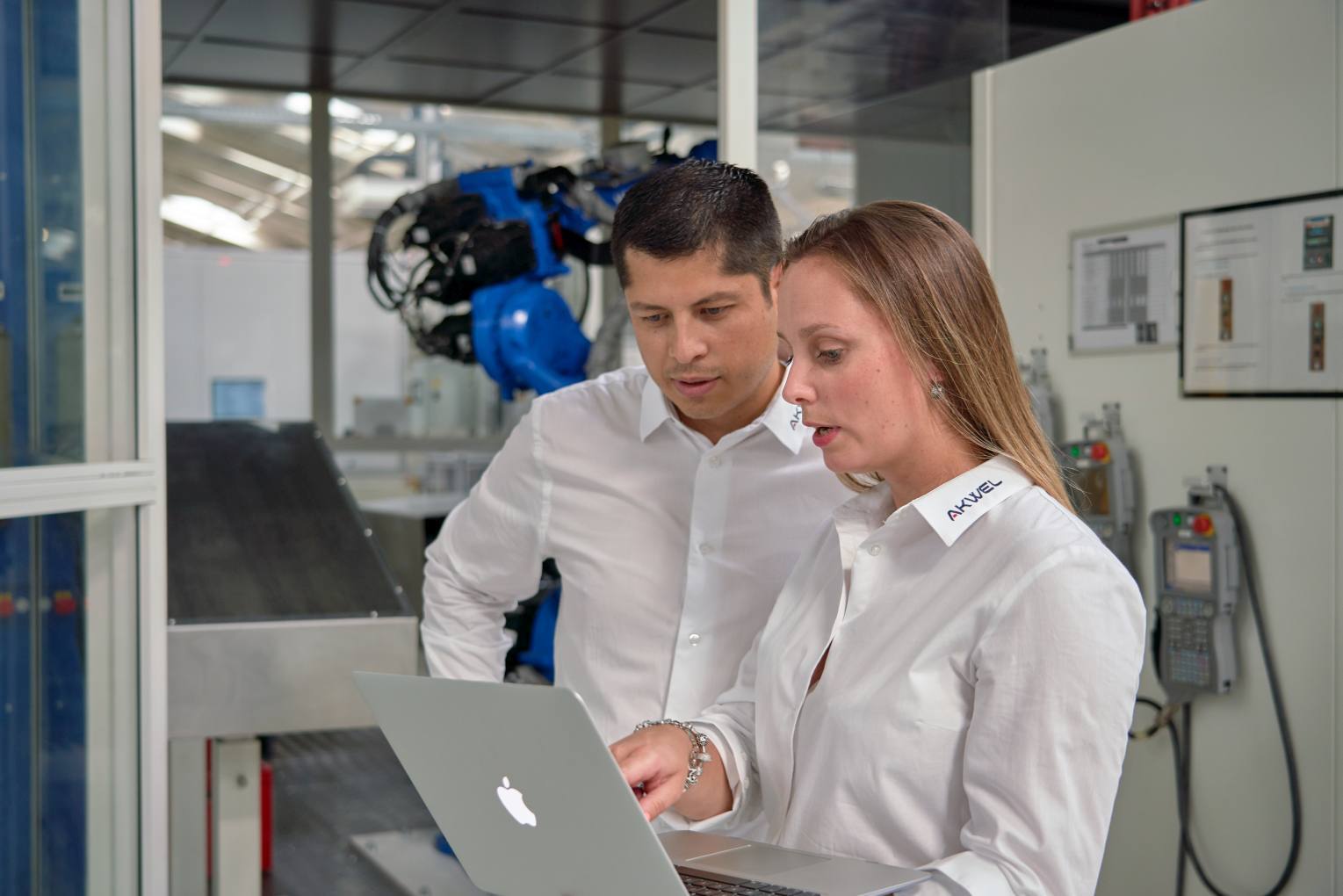 Innovation at the heart of the AKWEL system
" To think about what to do tomorrow and innovate, you need to make a difference today. "
— ANDRÉ COUTIER, President of AKWEL's Supervisory Board
Early on, AKWEL played its card right with an ace up its sleeve: its ability to innovate. When designing new parts, improving machines or optimising processes, the company always seeks to innovate, do better, anticipate the future to keep one step ahead.
Revolutionise products and methods —
Automotive
Plastic fuel suction wells in the tank: up until then, they were all made of metal. AKWEL replaced all suction wells on PSA vehicles in 6 months.
First air intake ducts on the carburettor replacing metal.
Automatic manufacture of filters by overmoulding fine plastic mesh directly on the press without any manual intervention.
System designed to control operating effort on dashboard aerators.
Boot release hidden in the rotating logo of the Renault Velsatis.
Telescopic headlight washer on the Citroën Picasso for Xenon headlight applications.
First additive tank for particulate filter to comply with the Euro5 standard, with a flexible pouch improving handling operations and cleanliness, and an accurate dosing pump.
" As with planters, we had not filed any patents and we were quickly copied by our competitors. "
André Coutier , President of AKWEL's Supervisory Board
Non-automotive
Kink-resistant reinforcement for washing machine steel doors.
Anti-theft display units for supermarkets & hypermarkets.
Improving machines
Dimension control system facilitating assembly, which requires a very precise level of effort at the time of mounting and disassembly, to fine-tune the machine settings and get the expected result.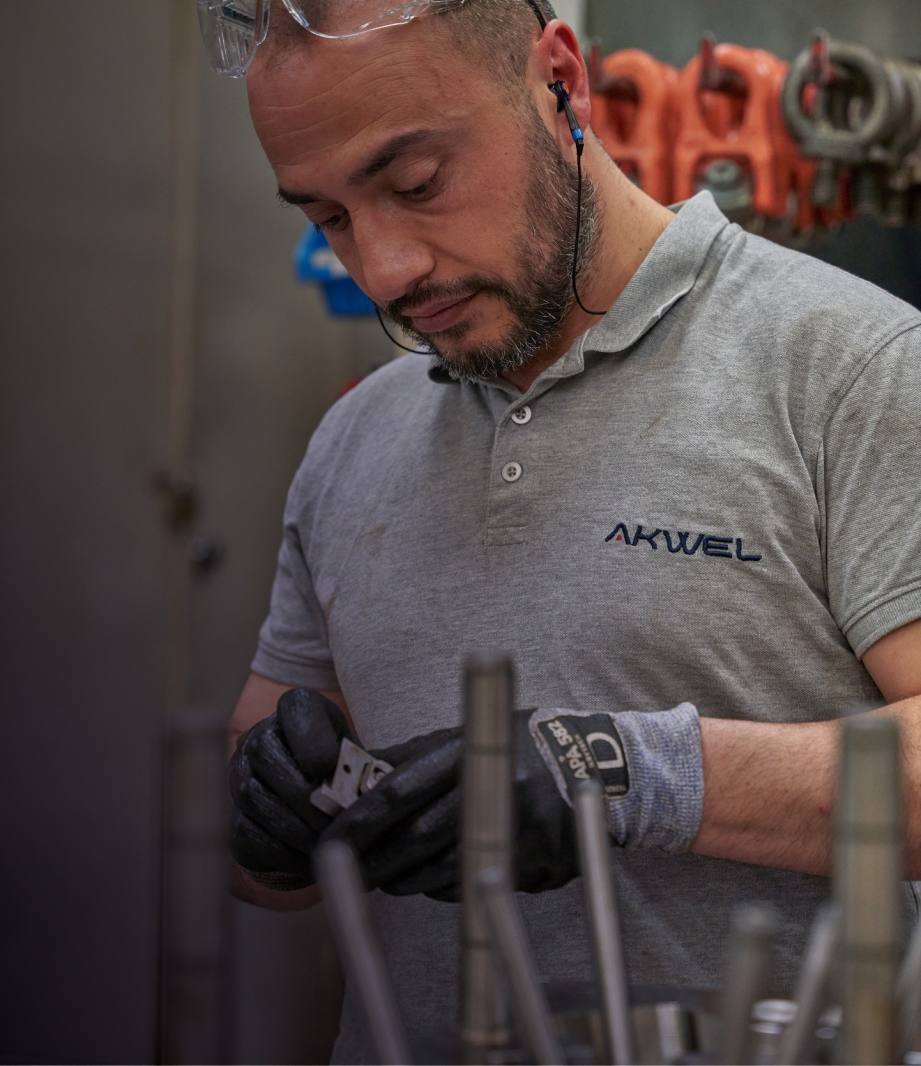 285 patents
between 1972 and 2012.
200 patents filed
worldwide in 5 years up until 2020.
5% of the turnover
is devoted to R&D.
" You don't need to be the biggest to be the best. What really makes a difference over time is not size, it's efficiency and innovation. Patents are one of the best solutions to the price cuts constantly requested by manufacturers. When suppliers file patents, they become almost immovable. "
— André COUTIER, President of AKWEL's Supervisory Board